Formfuzz - Now Part Of The Classic Pack
This is a quick update to let you know that Formfuzz is now part of the Classic Pack. All Classic Pack customers are now getting Formfuzz at no extra cost. This is our way of saying "Thank You" for you continuous support.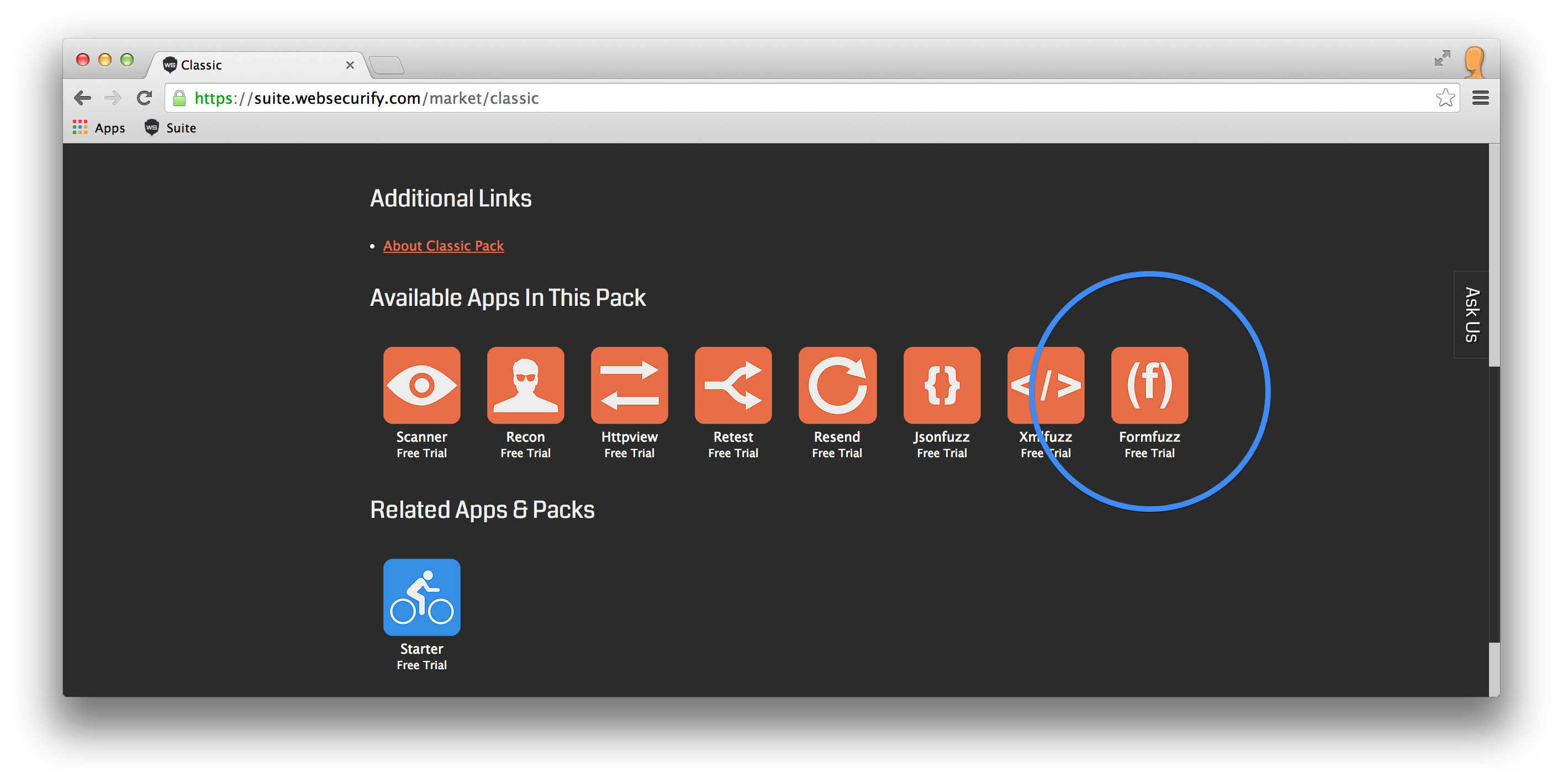 Now the Classic Pack is complete! Not only you get all the scanners and auxiliary tools, but also a complete set of fuzzers to test JSON, XML/SOAP and HTML Forms. This is an incredible value and a powerful combination of tools to fit any situation.
Comments Powered By

Disqus